Kouri Island is a small circular island that has a radius of 1 kilometer. It is accessible via vehicle through its Kouri Bridge on the southern portion of the island. You can travel around Kouri Island in just 15 minutes.
At the base of the bridge lies Kouri Beach, the island's most well-known beach. Tourists come to 'Kouri Island' (also known as '古宇利島' in the Japanese Language) for its clear water, and marine recreational activities, as well as small eateries and cafés that are within walking distance of the port that is adjacent.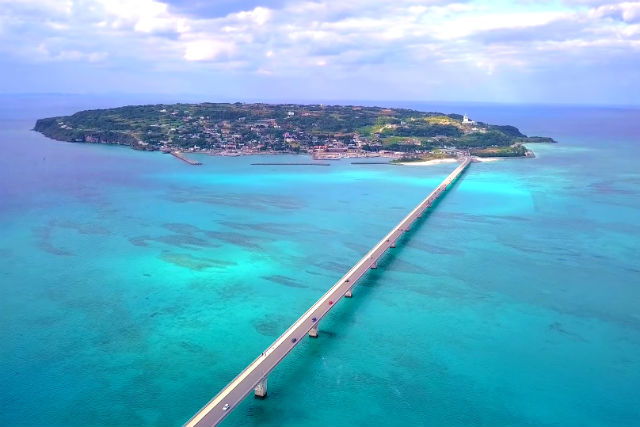 Image Source: Google
Kouri Island is located in the northwestern part of the ocean off Motobu Peninsula and is connected to the mainland by Kouri Bridge. The Okinawan myth that tells of Adam and Eve is still a part of this island, which is dotted with beautiful beaches, and is often referred to by its nickname of "Love Island".
The white tower that rises to the height of 82m above the sea is the perfect spot to look out over Kouri Bridge. On the top floor is Kouri Island Museum. 
Kouri Island Museum is where the story that has shaped Kouri Island is displayed. on the 2nd and 3rd floors, there are observation areas. There is an ocean deck on the roof which offers a view of the stunning panorama of the island. 
It is possible to ascend the top of the tower through subtropical gardens on a cart. Take a moment to record the experience while you feel the scenery and the ocean breeze pass through.