Earlier this year, Amazon rolled out its Amazon Brand Registry, which is an effort to work with registered trademark owners to protect the customer experience on Amazon's site.
Since that time, as the official correspondence address on my clients' trademark registration, I have received many requests from Amazon asking to validate and verify trademark owners for the registry. Enrollment in the Amazon Brand Registry provides trademark owners with improved tools for fighting trademark infringement.
You can know about brand registry trademark at https://myamazonguy.com/brand-registry/.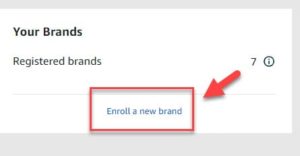 It is well known that having a listing removed or a seller flagged for trademark infringement has often been a difficult endeavor on Amazon. Common types of trademark infringement or misuse I've seen there include:
Someone sells their own product using your name, logo, or trademark
Someone sells their own product using a name, logo, or trademark that is similar, but not identical, to yours
Someone hijacks your listing but ships a different product
Someone improperly lodges an infringement claim against a trademark you own
Handling things like the above generally required contacting Amazon's automated service, eventually getting through to a person, and having the listing or complaint analyzed and then potentially taken down.
This process was slow and cumbersome, especially if there was infringement by multiple users. And trademark owners could find themselves in a game of whack-a-mole with listings subsequently popping up under different seller's accounts. The Amazon Brand Registry is intended to ease and speed the process of finding and handling potential trademark infringement on Amazon.com.